Westlife Star Bryan McFadden Is To Be A Dad Again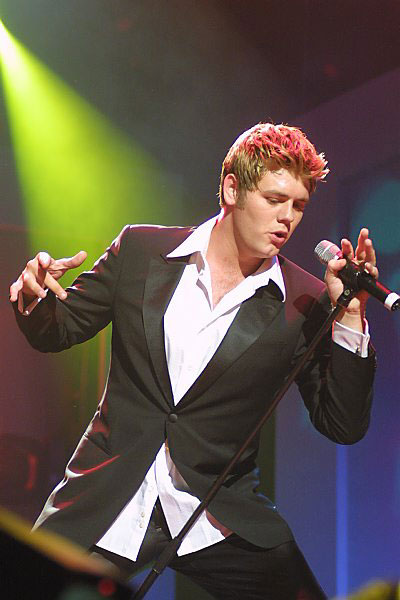 Westlife star Bryan McFadden is to be a dad again. His Stunning wife Kerry is expecting the couple's second child next year. The news follows speculation that the couple's marriage was on the rocks after Bryan cheated with a lapdancer on his stag night.
Westlife star Bryan McFadden is to become a dad again, with the news of wife Kerry's pregnancy putting an end to speculation that their marriage is on the rocks.
Bryan is celebrating the couple's good news less than 3 months after his marriage was rocked by revelations that he cheated on Kerry with a lap-dancer on his stag night.
He is said to be thrilled that former Atomic Kitten babe Kerry is to give birth to a sister or brother for their baby Molly next year.
Molly, who was born to the couple in Mount Carmel Hospital in Dublin last year, will celebrate her first birthday next month.
Delighted mum-to-be Kerry seemed to have very little to celebrate just 12 weeks ago when stripper Amy Parker sold the sordid story of a stag night romp with Bryan to British tabloids.
The incident took place in Limerick nine weeks before Bryan married Kerry in a dream wedding at Slane Castle in January.
But shamed Bryan begged for forgiveness and brave Kerry decided to put his drunken mistake behind them.
The couple made up just days after the lurid headlines as speculation around them claimed the marriage was doomed.
Behind the scenes, the couple vowed to try for another child.
They have sealed their new found happiness with Kerry's pregnancy and they are said to be ecstatic about the impending addition to their family.
However, Kerry's pregnancy has not been all plain sailing and a source close to the couple revealed they even feared that she was miscarrying last month.
"They found out about Kerry's pregnancy several weeks ago but have kept it quiet because they had a bit of a scare" said a source.
"But it turned out to be just that, a scare, and Kerry's fine. They're both much more relaxed now".
Kerry has suffered previous gynaecological troubles after collapsing with a cyst on her ovaries in London in February.
The beauty spent several days in hospital after emergency surgery.
Former Atomic Kitten Kerry gave up her girlband dreams as soon as she discovered she was expecting Molly.
However she has since launced a career as a TV presenter and is making her mark in the broadcasting world as the bubbly host of ITV dating show, Elimidate.
Bryan's career with Westlife continues to soar and he added a new yellow Ferrai to the couple's trappings of wealth this week.
Bryan and Kerry own a large €1.7m home in Delgany, Co.Wicklow.
But the coulpe moved to a penthouse apartment in a complex near Donaghmede in North Dublin to be closer to Bryan's family and friends.
The above was in "The Star" newspaper.
Typed and sent by ilove lovely shane



Copyright © 2002,

Westlife Western. All rights reserved.