W:W! CREDITS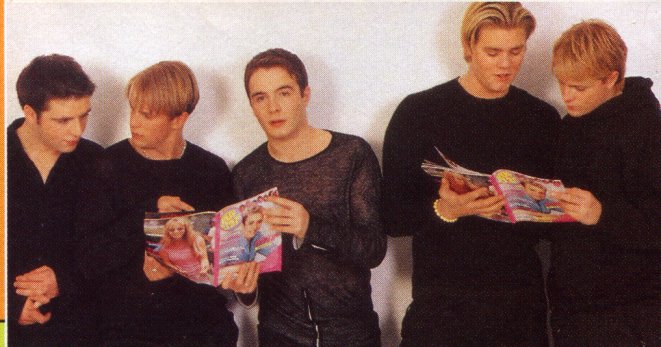 I want to say a lot of thanks for those who have helped me these past years.
First of all, I would like to say thanks to Tripod.com which gave me the best free web space. Easy upload, fast for editing, and many, many more. Thank you.
Second of all to BMG Indonesia who always helps me whenever I need Westlife news and for some Westlife parties.
And then, thanks to M-Star Magazine, especially to Irvan who has helped me for the interview and article.
Who again? Well, for Mitzie, Karina Brandt, Lisa, Janni, Eva, Lola, Sherry, thank you for all the news, pics, articles. And cool stories too.
And for Tessy, thanks for some lyrics! My some lyrics were gone in the last site. Visit her site at http://hem.passagen.se/mysideoflife anyway. It's a good site too.
For Westlife, WFU, and WLPC mailing list, thanks for all the great pics, news, info, dates, interviews that I get it nowhere!!
At last, I would like to say thanks to WESTLIFE!!! Nicky, Bryan, Shane, Kian, and Mark, thanks for making a good songs which make me happy. You all inspire me to make this site, yeah!
And not to forget Westlife Official Site especially all the fans in Westlife Official Message Board which serves the best info and stuffs.
Ok, that's my credits. Err - wait a minute. *staring* Oh! I forget! I want to say thanks to you, visitor of this site. Without you, this site will no longer here. It always have problems, it has even been closed third. But because of you, the site is still here, try to serve you the best. So, BIG THANK YOU FOR YOU!!!

Copyright © 2002,

Westlife Western. All rights reserved.