LAGU FAVORITé
Ini semua lagu-lagu favorit aku. Dari A sampai Z, ada semuanya. Makin hari rasanya makin nambah aja daftarnya. Abis banyak yang enak-enak sih. Tapi gak semua lagu yang aku suka, aku ketik disini. Kalo iya, daftarnya bisa puuuuuuuuuuaaaaaanjjjaannngg.... banget. Oh, iya! Kalo satu artis aku ketik judul lagunya lebih dari 1, itu karena aku bingung mau milih yang mana yang paling aku suka. Hmm... ketahuan gak sih aku suka jenis musik yang kayak gimana dari daftar lagu-lagu ini?
2ge+her - U&U&Me Together
50 Cent - In Da Club
5566 - Ai Ching Man Yu
911 - Love Sensation
98 Degress - Invisible Man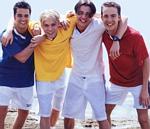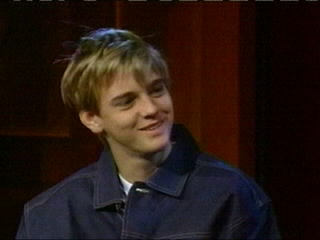 A*Teens - Dancing Queen
A*Teens - Sugar Rush
a1 - Everytime
a1 - Caught In The Middle
Aaron Carter - Baby It's You
Aaron Carter - Do You Remember?
Aaron Carter - I Will Be Yours
Adam Rickitt - I Breath Again
Alexia - Happy
All 4 One - I Swear
All Saints - Pure Shores (OST The Beach)
Andien - Sahabat Setia
Angela Via - Catch Me If You Can
Anggun - Snow On The Sahara
Anggun feat. Deep Forest - Deep Blue Sea
Ant & Dec - Falling
Aqua - Turn Back Time (OST Sliding Doors)
Ariyo - Sepenuh Hati (OST Andai Ia Tahu)
Arkarna - So Little Time
Ashley Ballard with So Plush - It Was You
Atomic Kitten - See Ya
Atomic Kitten - Someone Like Me
Audy - Arti Hadirmu
Avril Lavigne - Complicated
Avril Lavigne - Losing Grip
Avril Lavigne - Things I'll Never Say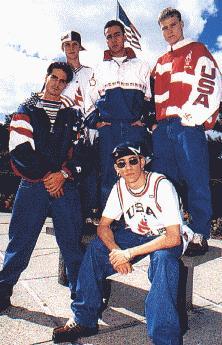 B*Witched - Rollercoaster
Backstreet Boys - As Long As You Love Me
Backstreet Boys - I Want It That Way (1st & 2nd version)
Baha Men - Who Let The Dogs Out
BBMak - Back Here
Bed & Breakfast - If You Were Mine
Bellefire - Say Something Anyway
Beyonce - In Da Club
Billy Gilman - I Wanna Get To Ya
Black Eyed Peas - Shut Up
Black Eyed Peas feat. Justin Timberlake - Where Is The Love?
Blink 182 - All The Small Things
Blink 182 - First Date
Blue - If You Come Back
Blue - You Make Me Wanna
Bond - Victory
Bon Jovi - Hotel California
Bon Jovi - It's My Life
Boomfunk Mc's - Live Your Life
Bosson - One In A Million (OST Miss Congeniality)
Box Of Laces - The Sign
Boyz II Men - The Colour Of Love
Boyzone - Arms Of Marry
Boyzone - Isn't It A Wonder
Boyzone - So Good
Brainstorm - Maybe
Brian McFadden - Real To Me
Britney Spears - Anticipating
Britney Spears - Born To Make You Happy
Britney Spears - Everytime
Bryan Adams - Cloud #9
Bryan Adams - (Everything I Do) I Do It For You (OST Robin Hood)
Busted - That Thing You Do
Busted - What I Go To School For
Busted - Year 3000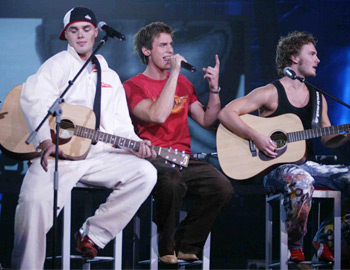 C21 - She Cries
C21 - Learning By Living
Caught In The Act - Let This Love Begin
Celine Dion - Because You Love Me
Celine Dion - I'm Coming Back To You
Celine Dion - The Power Of Love
Charlotte Church - Carrickfergus
Chayanne - Yo Te Amo
Cher - Believe
Christina Aguilera - All I Want Is You
Christina Aguilera - Reflection (OST Mulan)
Chumbawamba - Tubtumphing
Clay Aiken - The Way
Coco Lee - Wherever You Go
Code Red - What Good Is A Heart
Coleske - Take Me Where The Sun Is Shining
Color Me Badd - All For Love
Counting Crows - Accidentally In Love (OST Shrek 2)
Counting Crows feat. Vanessa Carlton - Big Yellow Taxi (OST Two Weeks Notice)
Craig David - What's Your Flava?

D12 feat. Eminem - My Band
Daniel Bedingfield - If You're Not The One
Darius - Colourblind
Darius - Girl In The Moon
David Usher - Black Black Heart
Deana Carter - Colour Everywhere
Debelah Morgan - I Love You
Destiny's Child - Bootylicious
Dewa - Separuh Nafas
Dian Sastro - Tentang Seseorang (OST Ada Apa Dengan Cinta?)
DJ Sammy feat. Do - Heaven
Duncan Sheik - On The High
Dygta - Aku Tak Bisa Memiliki

Emil Chou - Peng You
Emilia - Sorry, I'm In Love
Eminem - The Real Slim Shady
Eminem - Without Me
Emma Bunton - Take My Breath Away
Enrique Iglesias - Bailamos (OST Wild Wild West)
Enrique Iglesias - Hero Enya - May It Be (OST The Lord Of The Ring) Evan and Jaron - Crazy For This Girl (OST Dawson's Creek)
Evanesence - Bring Me To Life (OST Daredevil)
Evanesence - Going Under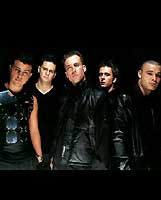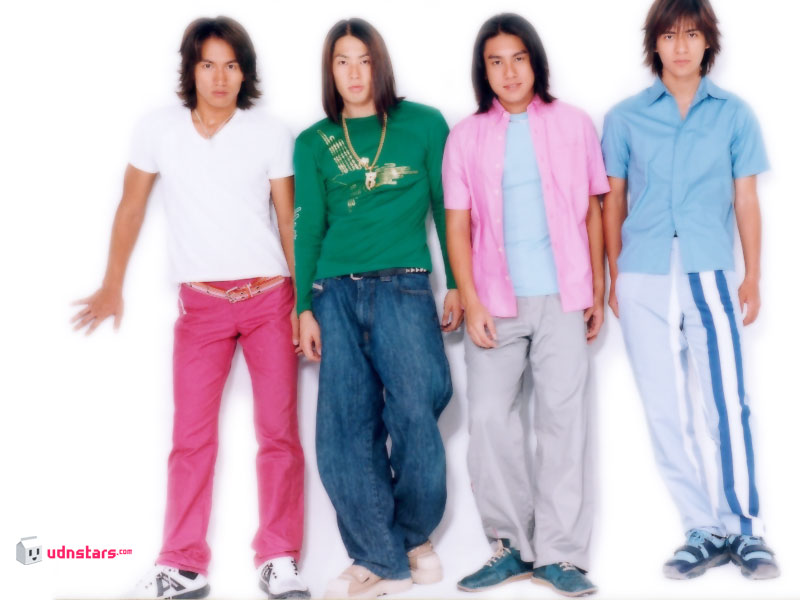 F4 - Liu Sing Yi
F4 - Ti Yi Se Cien
Fastball - The Way
Five - Everybody Get Up
Five - Slam Dunk Da Funk
Five For Fighting - Superman
Flabby - Wake Up
Foo Fighters - Learn To Fly
Frankie J. - Don't Wanna Try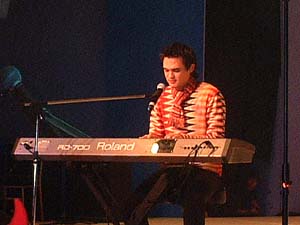 Gareth Gates - Anyone Of Us
Gary Barlow - Forever Love
Gary Barlow - Open Road
Geri Halliwell - It's Raining Men
Gil - Round 'N Round
Gin B. - Follow You Down
Girls Aloud - No Good Advice
Goo Goo Dolls - Iris
Green Day - Waiting
Guy Sebastian - Angels Brought Me Here

Hanson - Penny & Me
Harlem Yu - Qing Fei Te Yi (OST Meteor Garden)
Hepburn - I Quit
Hidell - Going Down In Flames
Hillary Duff - Why Not? (OST The Lizzie McGuire Movie)
Hillary Duff - Come Clean
Hoku - Perfect Day
Human Nature - He Don't Love You
Human Nature - Tellin' Everybody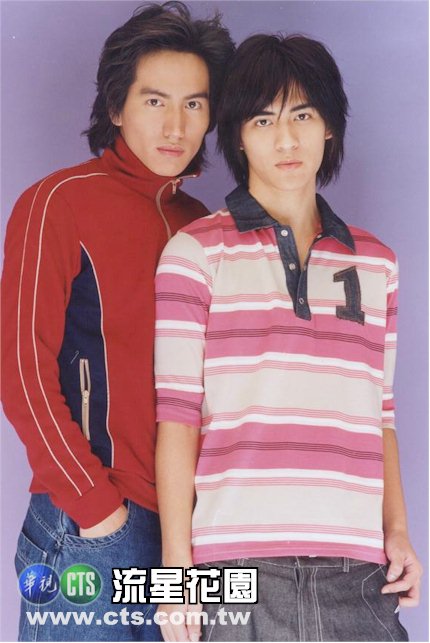 Incubus - I Miss You
Iwa K - Bebas

Jamelia - Superstar
Jann Arden - Run Like Mad (formerly known as "Elsewhere") (OST Dawson's Creek)
Jang Na Ra - Oh Happy Day
Jang Na Ra - Sweet Dreams
Jason Donovan - Any Dream Will Do
Jennifer Love Hewitt - How Do I Deal
Jennifer Lopez & Marc Anothony - No Me Ames
Jennifer Paige - Stranded
Jerry Yan - Yao Ting Ni
Jessica Simpson - I Think I'm In Love With You
Jewel - Standing Still
Jewel - Intiution Jikustik - Tak Ada Yang Abadi
Jimmy Ray - Are You Jimmy Ray
Johan Östberg - Listen Girl
John Mayer - Bigger Than My Body
John Mayer - Your Body Is A Wonderland
Josh Groban - You Raise Me Up
Julio Iglesias Jr. - One More Chance
Justin Timberlake - Cry Me A River
Justin Timberlake - Rock Your Body

Kavana - Will You Wait For Me
Kelly Clarkson - A Moment Like This
Kelly Clarkson - Miss Independent
Ken Zhu - Ai Pu Hui Yi Ce Teng Ni
Ken Zhu - Here We Are
Kim-Lian - Teenage Superstar
Kyle Minogue - Can't Get You Out Of My Head

Larry Groce - Old Blue
Layla Kaylif - Shakespeare In Love (OST Shakespeare In Love)
Las Ketchup - Asereje (The Ketchup Song)
LeAnn Rimes - I Need You
LeAnn Rimes - Life Goes On
Leigh Nass - Need To Be Next To You
Lene Marlin - Unforgiveable Sinner
LFO - Every Other Time
Liberty X - Holding On For You
Liquido - Play Some Rock
Linkin' Park - Crawling
Linkin' Park - In The End
Linkin' Park - Numb
LMNT - Hey Juliet
Lolly - Mickey (OST Bring It On)
Lolly - Rockin' Robyn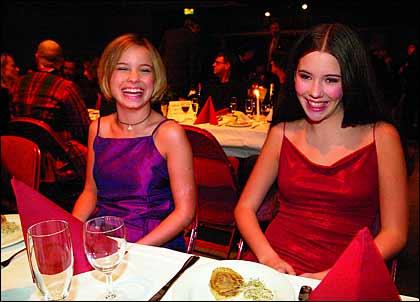 M2M - Everything You Do
Madonna - Don't Tell Me
Mandy Moore - Crush
Mandy Moore - Stupid Cupid (OST The Princess Diaries)
Marc Anthony - I Got You Marcell - Ketika Kau Menyapa (OST Andai Ia Tahu)
Mariah Carey & Whitney Houston - When You Believe (OST The Prince Of Egypt)
Mario - I Don't Wanna Know
Maroon 5 - She Will Be Loved
Maroon 5 - This Love
Matchbox 20 - Push
Matchbox 20 - Unwell
Meja - Lullaby
Melly Goeslaw - Ingin Mencintai & Dicintai (OST Ada Apa Dengan Cinta?)
Melly Goeslaw - Suara Hati Seorang Kekasih (OST Ada Apa Dengan Cinta?
Meja - Lullaby
Mero - It Must Be Love
Michelle Branch - Breathe
Michelle Branch - Everywhere
Michael Fredo - This Time Around
Michael Jackson - Black Or White
Michael Jackson - Heal The World
Michael Learns To Rock - Someday
Mocca - Life Keep On Turning
Mocca - Secret Admirer
Modjo - Lady
Mytown - Love Sent Angel
Mytown - Party All Night


N *Sync - Tearin' Up My Heart
N *Sync - Tell Me Baby
Naif - Mobil Balap
Natalie Imbruglia - Torn
Natural - Let Me Count The Ways
Natural - Will It Ever
Nelly - #1
Nelly - Hot In Here
Nelly Furtado - Powerless (Say What You Want)
Neri Per Caso - Quello Che Vuoi
Next Of Kin - 24 Hours From You
Nick Carter - Heaven In Your Eyes
Nick Carter - I Got You
Nick Lachey - Shut Up
Nicky Wu - Cing Chun Gu Wang
Nicky Wu - Ju Kuo Ming Thian Ren Cai Siang Ju
Nine Days - Absolutely (Story Of A Girl)
No Doubt - Hella Good
No Mercy - Tu Amor

O-Town - All Or Nothing
Offspring - Hit That
Offspring - Pretty Fly (For A White Guy)
On The Line All Stars - On The Line (OST On The Line)
OTT - Story Of Love
Outkast - Hey Ya

P-Project - Pingin Beken
Padi - Mahadewi
Papa Roach - Last Resort
Paula Cole - I Don't Want To Wait (OST Dawson's Creek)
Peter Pan - Mimpi Yang Sempurna
Pink - Get The Party Started
Plus One - Written On My Heart
Point Break - Stand Tough
Point Break - You
Princessa - Believe In You
Project Pop - Hobby Cedera
Project Pop - Lumpia Vs Bakpia
Purpose - Anak Sekolah

R. Kelly - I Believe I Can Fly (OST Space Jam)
Richard Max - Right Here Waiting
Richie Ren - Lang Hua I Tuo Tuo
Richie Ren - Tui Mien Te Ni Hai Khan Kuo Lai
Ricky Martin - La Bomba
Ricky Martin feat. Christina Aguilera - Nobody Wants To Be Lonely
Rio Febrian - Bukan Untukku
Rio Febrian - Pelita
Robbie Williams - Feel
Robbie Williams feat. Nicole Kidman - Something Stupid
Romeo - Coming Home
Ronan Keating - I Love It When We Do Ronan Keating - Lovin' Each Day
Roy Orbison - Pretty Woman (OST Pretty Woman)
Run DMC feat. Fred Durst - Them Girls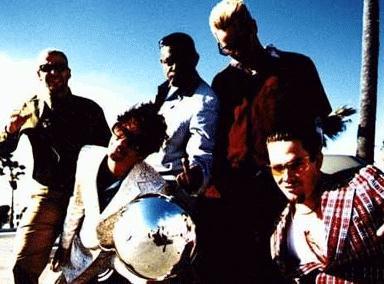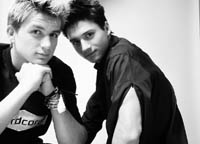 Safri Duo - Baya Baya
Safri Duo - Played-A-Live
Santana feat. Michelle Branch - The Game Of Love
Savage Garden - Affirmation
Savage Garden - Crash And Burn
Save Ferris - Come On Eileen
Saybia - The Second You Sleep
S Club - Never Had A Dream Come True
S Club - Say Goodbye
Sean Paul - Get Busy
Shakira - Whenever, Wherever
Shania Twain - From This Moment On
Shania Twain - Man, I Feel Like A Woman!
Shades Apart - Stranger By The Day
Shasa - I Feel Lonely
Sheila On 7 - Dan
Sheila On 7 - Sahabat Sejati
Shooter - Life's A Bitch (OST Dawson's Creek)
Simple Plan - Addicted
Siti Nurhaliza - Bukan Cinta Biasa
Siti Nurhaliza - Seindah Biasa
Sixpence None The Richer - Kiss Me
Smash!! - Talk To Me
Smash Mouth - All Star
Solid Harmony - I'll Be There
Spice Girls - 2 Become 1
Spice Girls - Wanna Be
Spin Doctors - Have You Ever Seen The Rain
Stacie Orrico - (There's Gotta Be) More To Life
Stacie Orrico - I Promise
Staind - So Far Away
Steps - 5,6,7,8
Steps - It's The Way You Make Me Feel
Sugababes - Overload
Sugababes - Round Round
Sugar Ray - Answer The Phone
Sugar Ray - Mr. Bartender (It's So Easy)
Sum 41 - In Too Deep
Sum 41 - It's What We're All About (OST Spider-Man)
Sum 41 - Still Waiting
Swirl 360 - Hey Now Now

Take 5 - The Tide Is High
Take That - Back For Good
Take That - Never Forget
Tamura Naomi - Yuzurenai Negai (OST Magic Knight Rayearth-Opening Song)
Tata Young - Sexy Naughty Bitchy
T.A.T.U - All The Things She Said
T.A.T.U - Not Gonna Get Us
Ten 2 Five - I Will Fly
Tere - Awal Yang Indah
Tetsuro Oda - Hitori Ja Nai (OST Dragon Ball GT-Ending Song)
Texas - In A Lifetime
T-Five - mIRC
The All American Reject - Swing Swing
The Ataris - In This Diary
The Bangles - Something That You Said
The Calling - Wherever You Will Go
The Calling - Adrienne
The Corrs - I Never Love You Anyway
The Corrs - Run Away
The Cure - Friday I'm In Love
The Moffatts - Bang Bang Boom
The Moffatts - Mama Never Told Me 'Bout You
The Rasmus - In The Shadows
The Strokes - 12:51
The Wonders - That Thing You Do (OST That Thing You Do)
Tina Arena - I Want To Know What Love Is
Tom Cat - Crazy
Too Phat - Anak Ayam (Freak To The Beat)
Too Phat feat. Warren G. - Just A Lil'
Two Mix - Just Communication (OST Gundam Wing)

U2 - Elevation (OST Lara Croft Tomb Raider)
Ultimatecaos - Casanova
Ultra - Say It Once
Ultra - Say You Do
Universal - One More Night
Universal - Rock Me Good
Unknown - Dan Dan Kokoro Hikareteku (OST Dragon Ball GT-Opening Song)
Unknown - I'll Be There (OST Friends)
Unknown - Lemon Tree
Usher - Yeah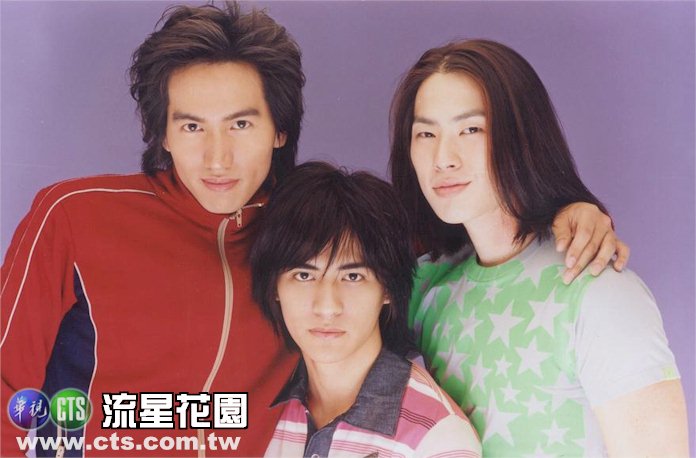 Vanessa Carlton - A Thousand Miles
Vanness Wu - Ni Pu Ai Wo Ai Sui
Vengaboys - Kiss (When The Sun Don't Shine)
Verena - Finely Alone
Vertical Horizon - You're A God
Vic Zhou - Cui Te Pie Te Cen Chai
Victoria Beckham - A Mind Of It's Own
Vitamin C - Vacation
Vonda Shepard - Searchin' For My Soul (OST Ally McBeal)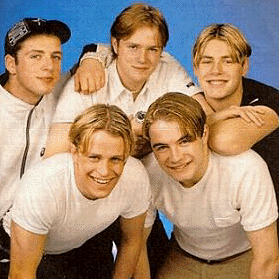 Westlife - No No
Westlife - Uptown Girl
Westlife - World Of Our Own
Will Smith - Will2k
Will Young - Anything Is Possible

Zard - Don't You See (OST Dragon Ball GT-Ending Song)
Copyright © 2001-2004, Bizy Garink. All rights reserved.