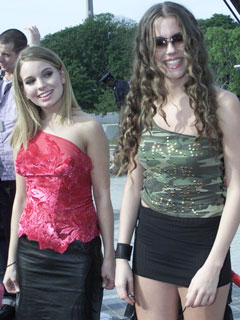 Welcome to my directly site. Click links below to enter M2M stuffs.
=| Marion Raven Official Website |=
=| Marit Larsen Official Website |=
=| M2M Message Board |=
=| The M2M Fan Club on Yahoo! |=
=| Free e-mail @m2mmail.zzn.com |=

Thank you for visiting. Please come back again and join with M2M message board.
Copyright © 2002, M2M Directly Site. All Rights Reserved.